DG COMFY cave orhopedic dog bed DARK CHOCOLATE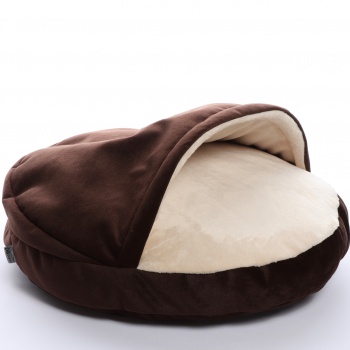 Price: from 1950 CZK
High quality dog bed.
Suitable for dogs, who loves sleeping under the blanket. Providing comfortable, warm and private place within whole year.

Especially suitable for IGs and Whippets.

Removable overlay, which is maschine washable. Made out of high quality fabric. 100% polyster and fake fur (80% polyester; 20% acryl)
The stuffing – hollow fibre for bigger comfort and heat insulation. This stuffing can be removed or added as needed.
The top part is padded and therefore these models will be more warm.


Diameters:
S – 65 cm (IG)
M – 85 cm (two, three or four IGs or a Whippet)
L – 115 cm (two, three Whippets or one of bigger breed)
Gallery
Do you have a question? Contact us.